With so many dogs in shelters nationwide today, many of them need help with training to increase their chances of finding their forever home. Paws For Life K9 Rescue is an organization that gives these dogs a second chance at finding their forever home by providing them with one-on-one training through the Paws For Life Prison Program. The ten-week program, founded in 2014, means these inmates work one-on-one with a trainer and a rescue dog, a chance these dogs may have never received in a shelter.
At the end of the program, the rescue dog is given the opportunity to become service dogs for military veterans with PTSD. The dogs learn to perform up to 60 commands and all the essential skills needed of a service animal. What's even better is there is no cost to the veteran for their service dog. Another great opportunity at the end of training is the prisoners and dogs can also prepare for the American Kennel Club's Canine Good Citizen (CGC) certification, which is considered the gold-standard in canine obedience.
"We enjoy working with incarcerated trainers because they can dedicate all of their time to rehabilitating these fantastic dogs," said Alex Tonner, Founder, and President of Paws For Life K9 Rescue. "We are excited to be partnering with Zignature to provide the essential nutrition needed for these dogs to successfully complete the training needed to become well-socialized and ready for adoption—by either a military veteran or a loving family."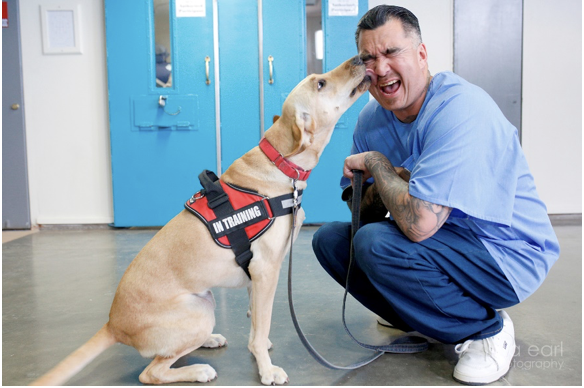 To ensure these wonderful dogs get off to an even better start nutritionally, we are excited to be providing them with our high-quality dog food. The Zignature Goat Formula, Zignature Guinea Fowl Formula and the canned Zignature Venison Formula are all being provided to the dogs in the Paws For Life Prison Program.   
"Paws For Life K9 Rescue is a fantastic program that not only helps to rehabilitate shelter dogs who need a second chance at life, but they also have the amazing ability to connect with these inmates who appreciate the unconditional love a shelter dog can bring," said Pets Global Customer Care Manager, Jeff Valdez. "With that said, we believe these dogs should receive only the very best nutrition to keep them healthy and ready to continue the next part of their important journey."
Click here to learn more about Paws For Life K9 Rescue.