Happy Thanksgiving to all! This holiday gives us the opportunity to sit back and stop our normally busy lives for one day and reflect on what we are thankful for. Most will agree that one of the things that we are thankful for is our furry friends!
Our loving pets give us so much to be grateful for all year long and don't ask for anything in return. Here at Pets Global, we will like to celebrate this holiday by stating what we are most thankful for about our pets!
I am thankful of my dogs because they always make me smile. Even when you are having a bad day they make you feel good. My dogs love me unconditionally and are with me almost all of the time sitting by my feet or following me when we are outside. 
-Dr. Bradley Quest, DVM
What I am most thankful for is having another year with my boys who are in good health for their age and are enjoying life to the fullest!
-Latasha Ball, Marketing Coordinator
I am thankful for the unconditional love that I receive from both of my pets. They are the first ones to send me off in the morning and the first ones to greet me when I return home. I am so lucky to be spending every day with both of my best friends!
-Briana Kim, Social Media Specialist and Content Creator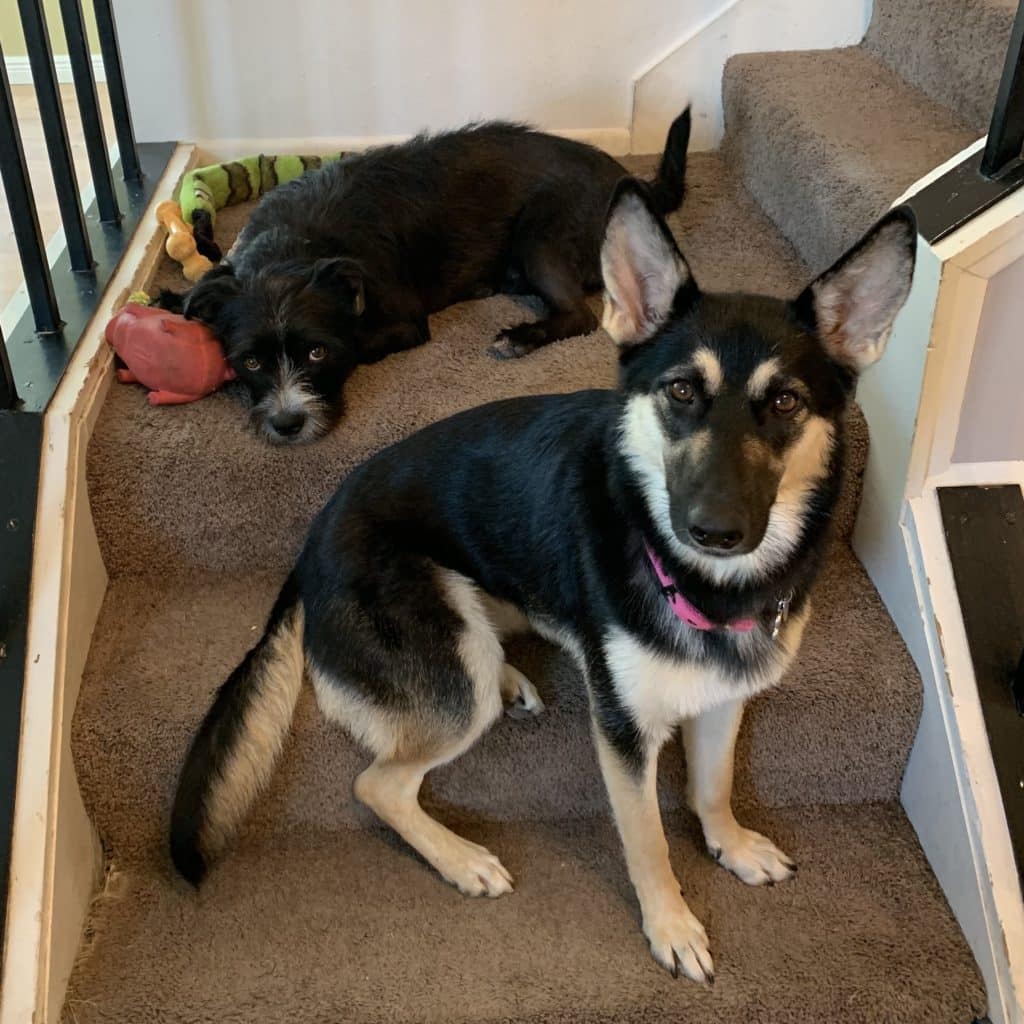 I am thankful for my two rescues that bring me joy, companionship and make me feel like the most special dog mom. They take care of me and my family and they are integral family members as well. I am thankful that they have come into my life when they did because I don't know where I would be without them. There are always there with so much excitement and love even after I come home exhausted from a long day, they find a way to make me smile. They each have their own personalities and they balance each other out in the best ways.  These two always keep me on my toes and challenge me but their cute faces and expressions make it all better. My family and I are thankful for these two special puppies that chose us to be their parents.
-Julie Martin-Aguilar, Customer Care Representative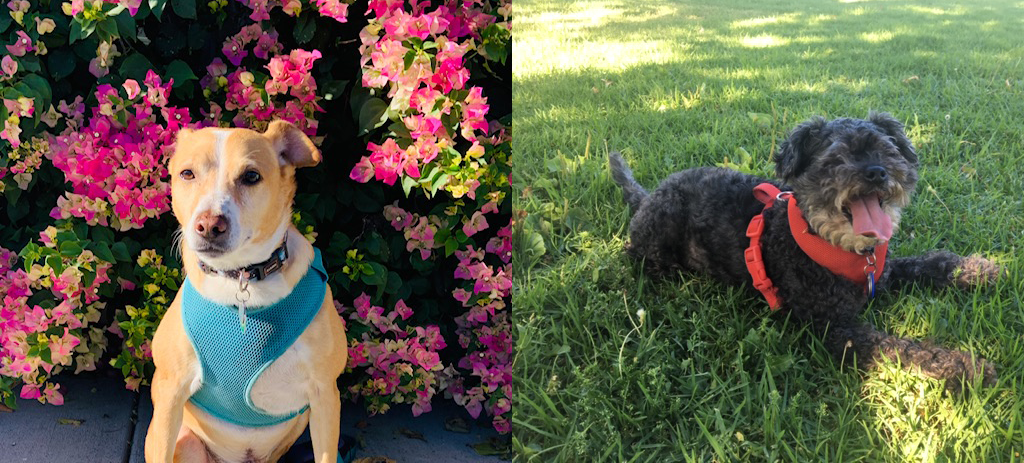 Ebony is my sweet girl. What I am grateful about ebony is the fact that she always protects me. All she wants to do is play and she reminds me to love the little things. What I am grateful about Toby is that he keeps me happy and reminds me to be myself. He loves me for who I am and is always happy to see me when I come home from work. I cannot imagine my life without him.
-Stephanie Almanza, Human Resources Coordinator
This is my dog Logan! I'm thankful for the unconditional love and joy this dude gives me every day.
-Edgar Navarro, Inside Sales Supervisor
I currently do not have a pet but I am surrounded by them.  My friends and my family and I live with my brother's cat "Spunky" who is fiercely independent which is a far cry from the Company CFO Mr Mau.  Since my cat died over three years ago being around other pets even if they aren't mine is a real comfort.  I am thankful for them allowing me in their presence.  I will see my cousin this weekend and she has a Sphynx cat who will lay with me and snuggle as well as a friend of mine and her Shih Tzu Toby who I went and visited last week.
-Kristin Dell, Finance Lead
This is Vinny and Lucy! I am thankful for their unconditional love, their excitement for life, and their love of each other! These dogs are best pals who just want to run around all day and get belly rubs (which they do…constantly).  I am thankful that these pups can make anyone's day better with just a wag of their tail!
-Lindsay Burke, Analytical Services Associate
I'm thankful for so many things about him but what I'm most thankful for is the fact that he is always able to make me feel better. Seeing his adorable face instantly puts me in a better mood no matter what. I always get extra cuddles from him whenever I'm sick too. He's the greatest dog ever!
-Carli Bond, Analytical Services Supervisor
This year I am so thankful for all of my fur babies!  Pictured here are my two cats Victor (Orange short hair tabby) and Blue (Long Hair Tabby).
-Chelsea Osbon, Finance Associate