How important is it to walk your dog every day? Many times, pet parents associate walking their dogs primarily for bathroom reasons. However, there are many other benefits of walking your dog. In celebration of National Walk Your Dog Week, we made a list of some of the benefits of walking your dog!
Good For You and Your Pup's Health
This is the most obvious reason. Walking is an excellent source of exercise for you and your pup. It helps strengthen your heart, muscle, stamina, and help maintain a healthy weight.  The same goes for your dog too—walking also help your pup get enough daily exercise! Not only is a great form of exercise for your pup, but it also helps with any excess energy that your pup might have built up throughout the day. 
Strengthens Your Bond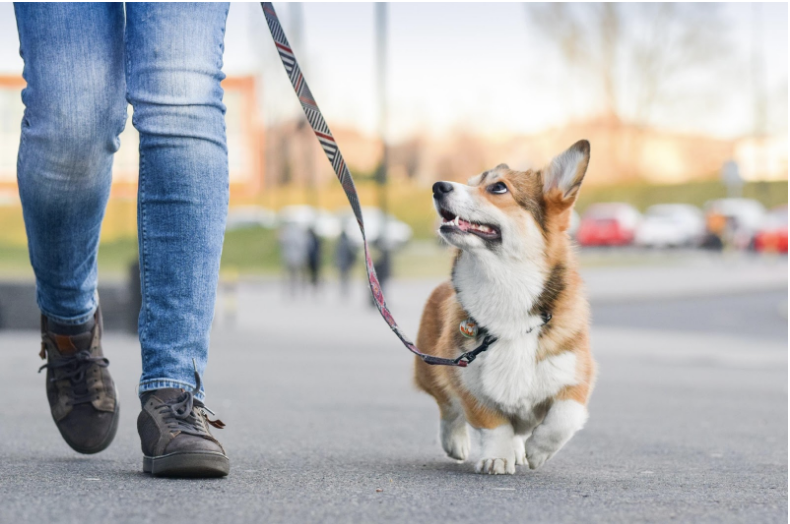 Going on daily walks with your dog can also strengthen your bond. Most pet parents work all day, finding it hard to find a way to spend quality time with their fur babies. Going on a walk with your pup can provide some quality time and build and stronger trust between you and your dog. 
Less Bad Behavior
Dogs don't act up for no reason; they mainly do it because they are bored. Your pup is at home all day and has excess energy that he needs to burn. If not, this can lead to bad behavior. Bored pups with loads of energy are more likely to put their nose into things they are not allowed to do—for example, raiding the trash can or ripping up furniture. Regular walks with your pup are the best way to avoid these behaviors.
Boost in Mood/Stress Reliever
Taking daily walks with your pup can also help with relieving stress. While you are walking, this is the best time to relax and enjoy the time you spend with your dog. Use the time to disconnect from everything—your phone and any work-related thing—and spend it enjoying nature and the company of your dog. Getting fresh air will automatically boost your mood, and your dog will feel the same way!